Directions
DIRECTIONS
To The Cambridge at College Station dorms - 501 University Oaks Boulevard, College Station:
Take Highway 6 and exit onto Harvey Road (Highway 30) toward campus. Continue for approximately 3 miles, then turn south onto Stallings Drive. Make the first turn south onto University Oaks Boulevard. The dorm is straight ahead. Parking is available for free in the front lot.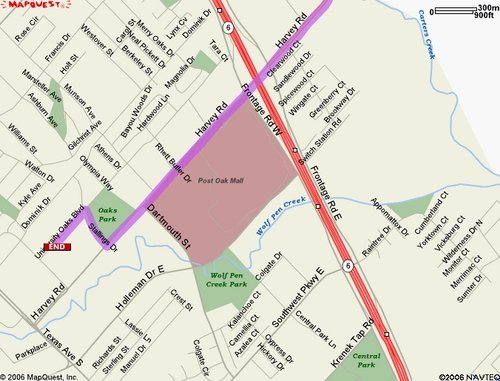 To The TAMU Recreation Center Natatorium:
The Texas A&M Recreation Center is located on Olsen Boulevard in the heart of the athletic facilities at Texas A&M. From Highway 6, take the exit for 2818. Continue several miles on 2818 until you reach George Bush Drive. Turn right onto George Bush and continue until you hit the traffic light at the intersection of Olsen Boulevard. Turn left onto Olsen Boulevard. The Rec Center is just past the first stop sign on the right hand side. (It is the large building across the street from Reed Arena).
PARKING
Parking at The Cambridge dorm is free and available anywhere in the lot with the exception of the reserved and "future resident" spots.
At the A&M Rec Center Natatorium, parking is available either in the West Campus parking garage next door to the A&M Rec Center, or in the pay by space parking spots at the back of Lot 101 outside of the Rec Center. The cost is $1-$2 per hour and must be pre-paid using the automated machine outside of the Rec Center facility. There is NO parking for free in the lot in front of the A&M Rec Center without a valid permit.