Camp Staff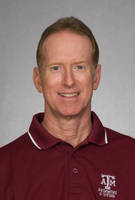 Steve Bultman
Head Coach, TAMU Women's Swimming
Head Coach Steve Bultman has had an impressive sixteen year tenure as Head Coach at Texas A&M University.
In 2013 Coach Bultman was a member of the USA World Championship Staff after placing two of his A&M swimmers on the team. In 2012 Coach Bultman had nine current and former female A&M swimmers and one female A&M diver competing in the London Olympic Games. These numbers included two swimmers on the USA team, bringing Steve's overall total to six swimmers placed on USA Olympic teams. In 2012 Steve earned his second term as a US Assistant Coach at the Olympics, his third Olympic coaching stint overall. A highlight of those London Games included one of Steve's swimmers capturing Gold.
While at Texas A&M University, Steve has coached his teams to four Big 12 Championships as well as top 10 finishes at the NCAA's for eight years in a row. He has produced eight NCAA individual champions and was named SEC Coach of the Year in 2014.
Steve is also a four time Big 12 Coach of the Year and a two time World University Games Head Women's Coach. He is a veteran coach of top-level swimmers who is also well known as a head coach of powerhouse club teams such as Dynamo Swim Club and Greater Pensacola Aquatic Club.
Steve has been a Head Coach of the Aggie Swim Camp for the last sixteen years. His focus on technique and stroke instruction as well as his passion and knowledge of swimming are what help make the camp so successful.