Camp Staff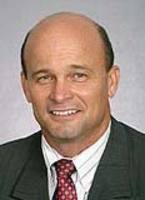 Jay Holmes
Head Coach, TAMU Men's Swimming
Jay Holmes has been a part of Texas A&M Swimming for more than 25 years. A former A&M swimmer, Holmes became the Assistant Coach at A&M in 1986 and was named the sixth Head Men's Swimming Coach at Texas A&M in 2004. One of the nation's top head swimming coaches, Jay Holmes is in his 11th season at the helm of the Aggie swimming program. In his time at A&M, Holmes extended the Aggies' top 25 streak at the NCAA Championships to 18 straight. Texas A&M was one of just 11 teams nationally that had finished in top 25 at the NCAA Championships every year from 1996 – 2013.
In his first season as Head Coach with A&M in 2004-2005 Holmes was voted the Big 12 Coach of the Year. He was again voted Big 12 Coach of the Meet in 2009-2010.
Nearly all of A&M's school records have been set during Holmes' tenure at A&M, with many of them coming over the past three years. Holmes has helped recruit and coach swimmers who have made international teams and achieved NCAA All-American status. He has also served as an Assistant Coach for the 2001 USA National Open Water team.
Holmes has a bachelor of science degree in business administration from Texas A&M.
Coaching Honors
2001: Assistant Coach, U.S. National Open Water Team
2004-05: Big 12 Men's Coach of the Year
2009-10: Big 12 Men's Coach of the Meet