Housing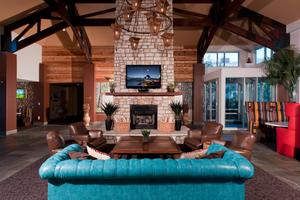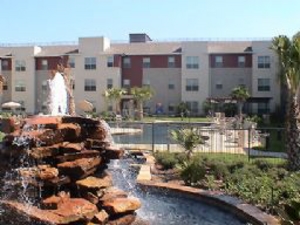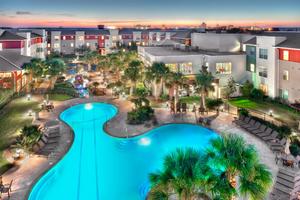 ROOM AND BOARD
This year all campers in all sessions will again be housed in The Cambridge at College Station, a spectacular off campus dorm located at 501 University Oaks Boulevard in College Station. Dorm rooms are set up as 1 bedroom/1 bath to house up to 2 campers; 2 bedroom/1 bath to house up to 2 campers; 2 bedroom/2 bath to house up to 4 campers; or 4 bedrooms/2 baths to house up to 4 campers. Each room has a refrigerator and microwave oven. (The size of the refrigerator varies between full size and dorm size). Campers may bring snacks and drinks to keep in their rooms. The dorms feature an outdoor recreation pool, theatre room and game room (including TV's, game consoles, ping pong, foosball and more) for on-site recreation. The dining hall is onsite and offers a variety of foods on an all-you- can-eat basis for a well-rounded, balanced diet. (Campers requiring special diet needs, i.e. gluten-free, should notify us in advance of camp).
Female campers will be housed on one floor of the dorm and male campers will be housed on another floor. For the comfort and safety of all campers, male and female campers, even those related to each other, may not share a dorm room or suite. Parents are not allowed to be housed in the dorm during camps.
Wi-fi IS available throughout the dorm. Basic cable hook-ups are also available in all dorm rooms, however, to access cable tv campers must bring their own cable wire.
FLOORPLANS
REMINDER: There are no floorplan/room-type requests.
VISITING YOUR CAMPER
For the safety and well-being of all campers, once camp officially starts each week parents and family are not allowed beyond the main lobby of the dorm to visit campers without the supervision of a camp counselor. Parents or family wishing to visit with a camper are asked to speak with a camp counselor in the dorm lobby for assistance. Parents are invited and encouraged to attend any in-water session at the A&M Rec Center and observe in the upstairs spectator seating area.
Parents wishing to take their camper away from camp for a portion of a day are asked to complete a form during the check-in process so we can properly plan. Campers are allowed to be picked up and dropped off only during free times and meal times and campers must be returned to camp within the camp schedule. Upon picking up your camper for this type of visit our camp counselors will arrange pick-up and drop-off times.
For sessions 2 and 3 our final morning practice at camp is one of our camp highlights and we hope all parents will join us at the A&M Rec Center in the upstairs spectator area starting at 9am to see what the campers have learned during the week.
Every reasonable effort will be made to assign compatible roommates. Advance requests for specific roommates are welcomed, but cannot be guaranteed. Roommate requests must match during registration. Do not list more than one person for a roommate or more than three people as suitemates. Please note that types of rooms or suites may not be requested in advance.
Please note that campers sharing a room or suite will be placed in the same camp group; however, due to differences in swimming abilities these campers may be in different practice sessions at the pool.
Campers who do not select roommates will be housed with campers of the same gender and of similar age and in the same camp group.
Check-in occurs AT THE DORMS on the first day of each camp from 2pm-4 pm for both resident and day campers. Campers will be able to unpack and remain with their parents in the dorm until our first roll-call at 4pm. Parents are welcome to stay at the dorms until campers leave the dorms for our first pool session at 5:15pm.
Campers traveling by air should plan to arrive in College Station between 12 noon and 3 pm.
All campers will check out and must be picked up AT THE DORMS by 3 pm for session 3 on the last day of camp. Air flight departures should be made between 2pm and 4pm for session 3.
All campers will check out and must be picked up AT THE DORMS by 11 am for sessions 1 and 2 on the last day of camp. Air flight departures should be made between 11am and 1pm for sessions 1 and 2.
Campers will be supervised until their departure.
Each camper will be issued an electronic key which will open both their suite and bedroom door at the dorm. These keys will be issued during check-in and must be kept on the original lanyard throughout the camp week. Campers are responsible for keeping track of their room keys. If a key is lost the camper must pay a lost key fee to the dorm of $100.00.
Check-in is on the first day of camp from 2pm-4pm at The Cambridge in College Station. During check-in your camper will receive a letter showing which camp group he/she is in, who the counselors for that group are, and where the group's roll call meeting spot is. At 4pm your camper will go to his/her first roll call to meet their counselors and the rest of the camp group and will be given the rules and instructions for the week.
Day campers will enjoy all the benefits of swim camp but will not stay overnight in the dorms. Day campers should be dropped off at The Cambridge café at 7:30am for breakfast each day. After breakfast day campers will do everything all other campers will do during the day. All meals will take place in The Cambridge café. Day campers will attend activities during the afternoon just as the resident campers do. During down time at the dorm day campers can enjoy time in the dorm's game room, lobby or in other campers' rooms.
Day campers should be picked up at the end of each day in the dorm lobby between 8:00pm-10:00pm before lights out. Day campers are more than welcome to participate in any activities in the evening – the ice cream social, movie night, scavenger hunt or just hang out in the game room or other campers' rooms. Please feel free to discuss your day camper's schedule with his/her counselor during the first roll call on check-in day. Please do not pick up your camper unless he/she is checked out by a counselor.
Parents are welcome to watch any practice at the TAMU Rec Center pool at any practice time in the upstairs spectator seating area. We do ask that you allow your camper to stay with camp as much as possible during the day, i.e. for meals, activities, etc. to allow them to enjoy the full camp experience.